A Not-For-Profit Lift Training Company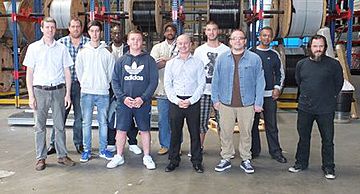 Social Learning Centre (SLC) is a social enterprise and a not-for-profit organisation established to bridge the gap between education and employment in the lift industry. By forming partnerships between lift employers, colleges and funders, we're able to provide new lift apprentices into your business FREE OF CHARGE to support your lift companies growth.
Every Lift company needs a Lift Apprentice:
They're cheap to employ... from £95 per week.
Hire 2 or 3 apprentices... for the cost of one lift mate.
They're keen to learn... as they need a job and want a career.
FREE on going training... to support their development.

As a Lift Employer:
You want to SELL ADDITIONAL PRODUCTS
You want to ACCESS NEW CONTACTS
You want to ADD MORE CREDIT
You want to GET FREE PLACEMENTS
You want to INCREASE WEB TRAFFIC
If you believe you're able to offer something to help new lift apprentices into the lift trade, then Social Learning Centre can bring it to life.