Major Sponsor - PEW Electrical Distributors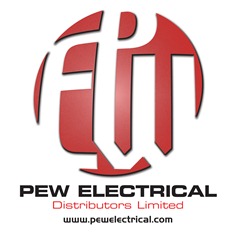 Founded in 1988, PEW has grown to become one of Europe's leading suppliers of lift and electrical products, with our success being based on the simple principles of innovation, quality and service.
Our product guide has grown considerably, not just reflecting PEW's growth, but also its enduring commitment to offer you the widest possible range of quality products, conveniently available from one source.
This on-going expansion of our product range continues unabated, in line with our aim of truly making PEW a single source supplier to the lift industry.
To this end, our fully equipped 26,764sq ft warehouse in Barking, Essex enables us to stock a growing range of products in even greater quantities!
Our product guide is available in two sizes, standard A4 (buyers guide) and the more compact A5 (engineers guide). If you require copies of either, please call our sales team, who will be happy to help.
There is always something new happening at PEW, where we are constantly adapting to meet the changes in the market place, whilst striving to provide you with a range of added value services.
Our eCommerce website offers the ease and convenience of on-line access to the PEW product range 24 hours a day, 7 days a week, from anywhere in the world!